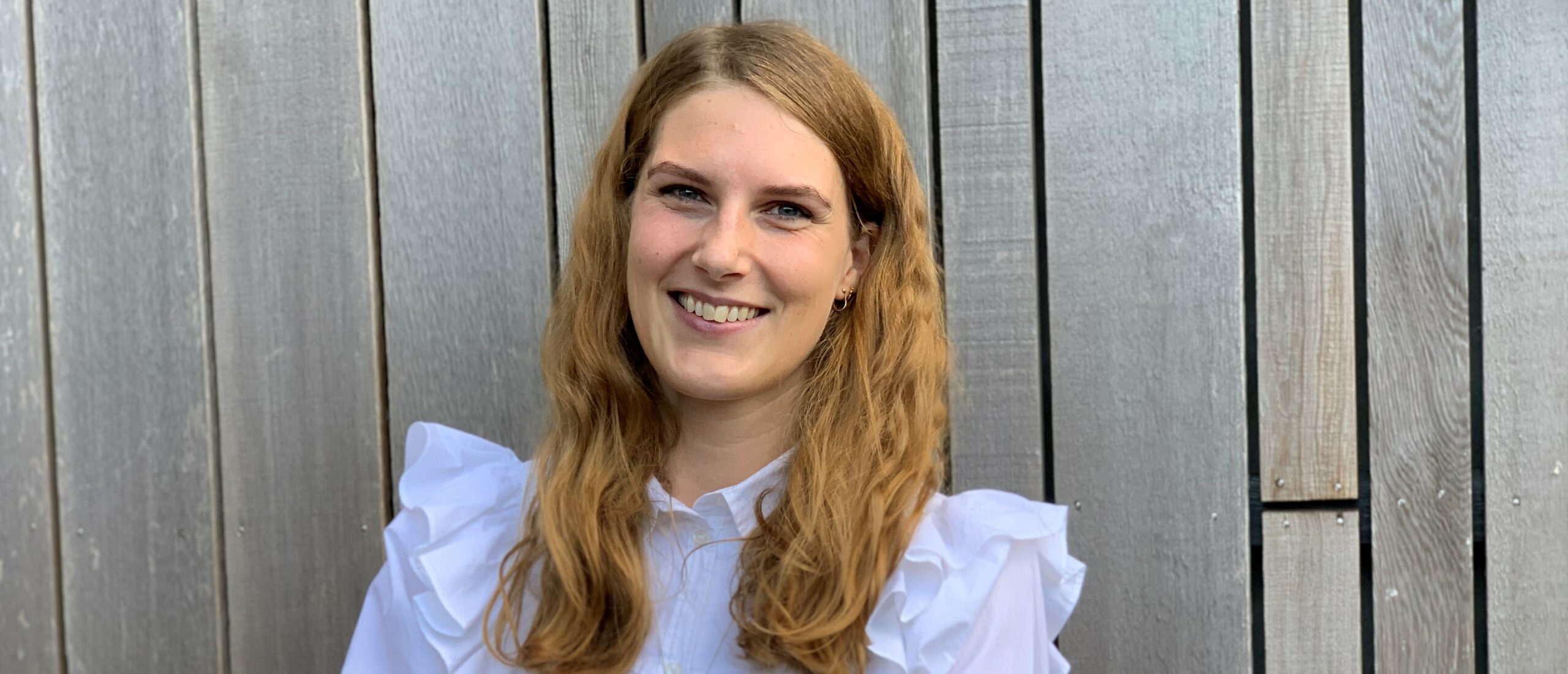 Forest trails should be designed for canes, wheels and legs
People with canes and walkers need to be able to get out into nature as easily as anyone else. They need to feel the winding forest trail, the soft texture of flowers and bump their heads into branches. Why? Because nature can help erase the boundaries between people with and without reduced mobility.
by Nanna Stærmose
Many people use nature as a place to unwind, but people with reduced mobility – such as those who rely on wheelchairs or walkers to get around – can find it more stressful than relaxing to go for an excursion to the beach or into the woods. Marie C. Gramkow, Assistant professor at the University of Copenhagen's Department of Geosciences and Natural Resource Management, wants to change that.
Firstly, being in nature has a documented beneficial effect on people, which should be a benefit that people with mobility disabilities should have access to as well, but secondly, it can also help erase the differences between people who struggle with mobility and people whose legs are still in good shape.
"When we ask people with mobility disabilities what nature can do for them, a large proportion of them answer that nature gives them a sense of equality," Gramkow said.
Close to nature
In her PhD project, Gramkow investigated how landscape architects can design accessible and health-promoting green spaces aimed at people with reduced mobility. As part of her empirical data collection, she has travelled around Denmark to examine accessibility to nature, and her verdict is that accessibility is greatest for those with high mobility, while things get difficult for those who rely on wheels to get around.
The challenges include everything from parking conditions, toilet facilities, climbing edges and slopes and even just being able to get close enough to nature.
"It's not just about creating a paved path leading to the beach or through the woods; that doesn't necessarily bring a wheelchair user close enough to nature. And we know that for this group, getting close to the vegetation – touching tree trunks or maybe having to duck for branches – is extremely important," Gramkow said.
She has investigated how people with and without reduced mobility use nature. Both groups venture out into nature to enjoy the weather and get some fresh air. Among those without reduced mobility, however, over half say that they take excursions into nature to unwind and relax, while only about 20% of wheelchair users do the same.
"Even though both groups appear to use nature differently in terms of unwinding and restitution, it's conceivable that they have the same wishes in relation to using nature," she said.
Yet for that to be possible, we need better and more equal access to nature.
"It's more about designing solutions that include all people, regardless of how they get around," said Gramkow.
A trail system with several levels of difficulty
The PhD project falls under a larger research project by the name of Move Green. The aim is for the project's findings to manifest in the design of a physical trail system that modifies surfaces and slopes and offers different levels of difficulty.
Gramkow and her fellow researchers have drawn inspiration from Massachusetts, USA, where a local trail builder have looked into how steep a slope can be while still being accessible to people with reduced mobility, e.g. wheelchair users. Modifying the slope and surface makes it possible to create a trail that stimulates everyone's senses without becoming an either-or solution.
"Inclusion is important, which is why our goal is to develop a trail system that also has different difficulty levels, a bit like ski slopes, where you can choose between green, red and black," said Gramkow.
The trail system will be established in Hørsholm, and work is expected to commence in 2021.
In addition to creating an accessible nature experience, Gramkow also believes it is important to communicate clearly and broadly about the trail. This is because people with reduced mobility have to make a lot of practical considerations in relation to nature excursions; in addition to having to find a place that is accessible to them, they also often struggle to find information about parking conditions, access to toilet facilities and other things that are important to having a positive experience.
"The informational aspect is an important component if we are to ensure that people with reduced mobility are able to enjoy the beneficial effects of nature on equal footing with the rest of us. Our goal, after all, is to ensure that this group of people are also able to use nature as a place to unwind," Gramkow said.
Marie Christoffersen Gramkow

Share: